Strategic Investments - Construction reflects community goals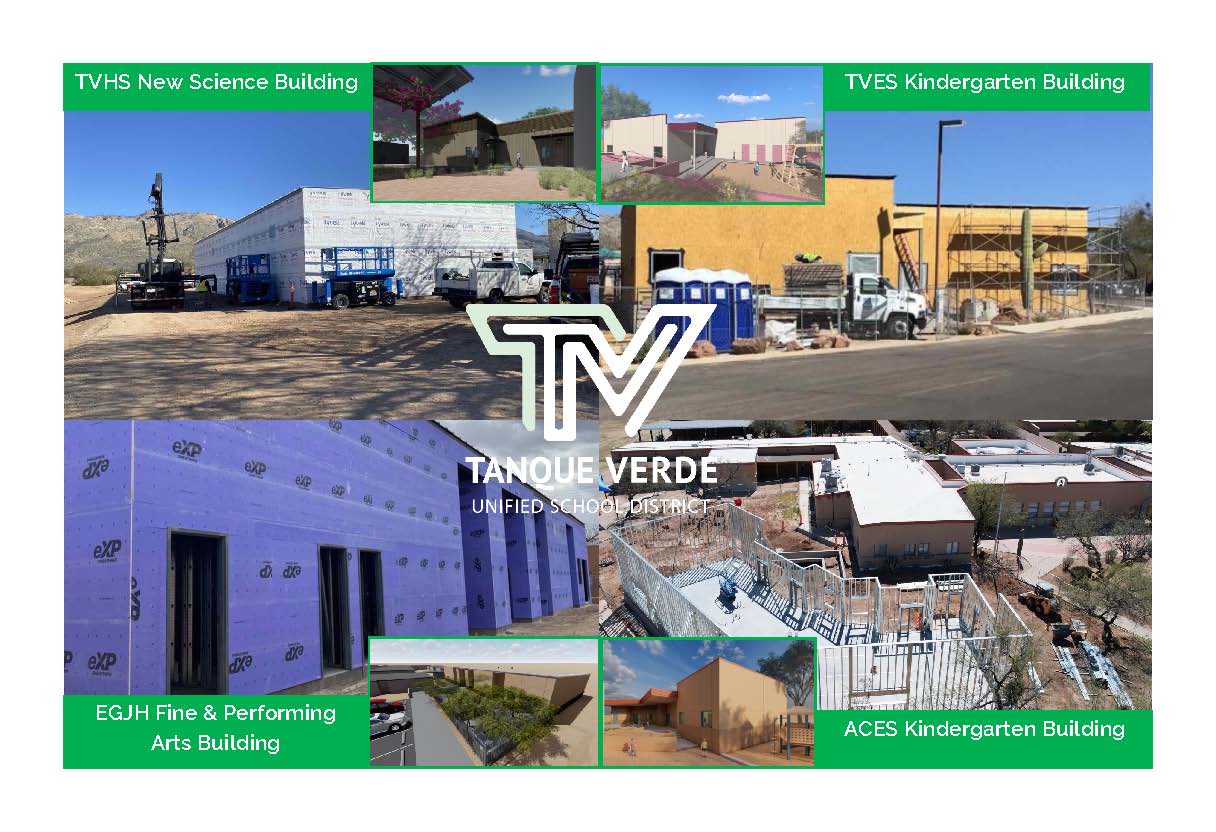 ---
Strategic Investments - Construction reflects community goals

The Tanque Verde Unified School District is pleased to provide our community with an update
on the 2020 Bond Projects. With TVUSD Voters' support of the 2020 Bond Initiative, and
$20,490,073 of SFB new construction and building renewal funds, construction continues to
progress very well on new school facilities and renovations at each TVUSD campus.
Investing in Excellence! Swaim Architects and Lloyd Construction are working together to
design and build modern school facilities that reflect our TVUSD community's goals and
priorities:
❖ Agua Caliente & Tanque Verde Elementary Kindergarten Buildings
➢ Strengthen our focus on Early Education and Kindergarten.
❖ Emily Gray Junior High School Fine & Performing Arts Building
➢ Foster fine and performing arts programs district-wide through a continuum of
high quality instruction and facilities.
❖ Tanque Verde High School New Science Building
➢ Accelerate student learning in state of the art educational science labs.
❖ Tanque Verde High School Student Commons Building
➢ Support students on College and Career Pathways by creating modern facilities,
with Ed-Tech and Career Guidance Centers, student collaboration and
classroom spaces.

This image is from the postcard recently distributed to our community. The projects have
progressed since the time of mailing. Please visit our schools to see what's new! In the fall when
construction has been completed, we will hold open houses to celebrate this achievement with
our community.

Thank you TVUSD Voters for your continued support!